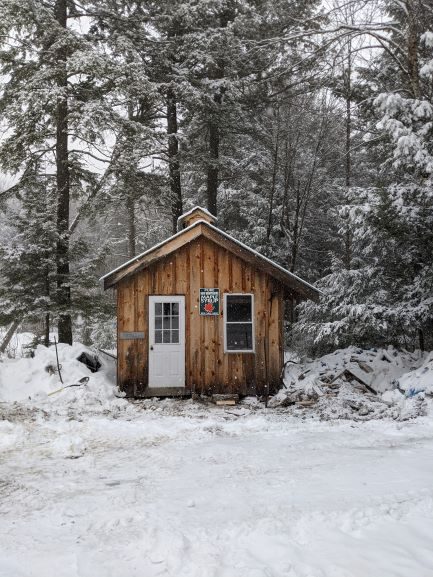 493 High Street Silver Lake, NH
493 High Street
Madison
New Hampshire
03875
US
Open weekends in March 2021
Produced by our family, for yours…
Pure New Hampshire Maple Syrup
We are a small hobby farm operation that produces some of Mother Nature's sweetest treats! Made with a little help from family, friends, and the dogs, Kali, Nala, and Lyla of course! This fun little side business started as a hobby. When your young son asks you if you can tap some trees and make maple syrup, you say- YES, of course we can! Growing up in New Hampshire, many things such as making maple syrup, are passed on from generation to generation…we hope to continue this tradition and teach others about the process of making this sweet treat! Come visit our little sugaring operation, our family, & our canine kids!
Please check out our Facebook Page to see our hours and events. We have a busy month ahead for March!  The sugar house will be open (following state guidelines for masking and social distancing) and we will be selling syrup, maple candy, and Ciaran's Cakes goodies!  Maple cinnamon buns were a huge hit last year and we plan to make plenty more this year!
​NOTE: The sugar house has moved across town to 493 High Street in Silver Lake (Madison), NH
We will also be working on making the sugar house handicap accessible with a ramp. We also have a great space for drive-thru syrup pick up!
Full name of primary contact:
Rob Hatch
Handicap Accessible
NOT Accessible
Bathroom Facilities Available
NOT available