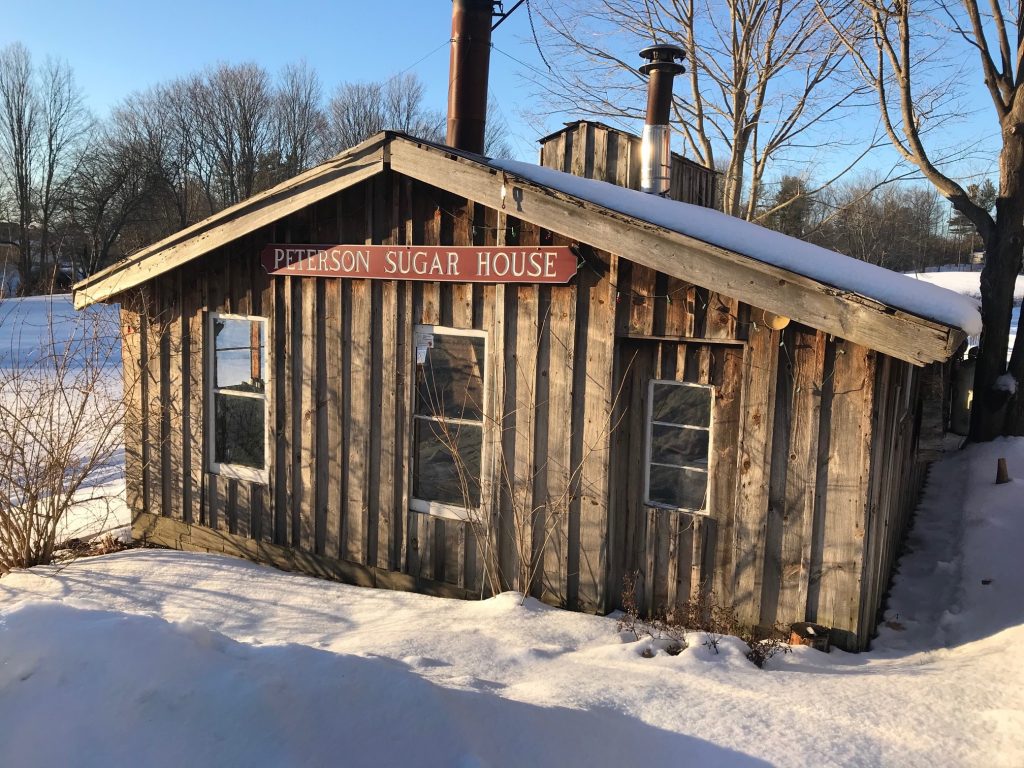 28 Peabody Row, Londonderry, NH, USA
28 Peabody Row
Londonderry
New Hampshire
03053
US
Peterson Sugar House in Londonderry is an old-fashioned sugar house dating from 1980.  We boil with wood and do everything by hand.
We will be open  Saturday and Sunday March 19 and 22,  2022 from 12 to 5 PM   The evaporator will be running, a tree tapped and syrup and sugar for sale.  603-383-8917 We are open when the flag is out or call 603-247-58289 to find out when someone will be around.
For those of you who came last year the system will probably be the same. Sales outside and ice cream with syrup samples outside, the sugar house open for those who want to go in. There will be farm animals in a lpasture setting for the children to watch – cows, goats, Petunia pig and Maple, the baby goat. .
Prices are the same for Amber or Dark
gallons      65
1/2 gal      35
qts             22
pts           14
We do have syrup as of April 5 2022
Please have correct change or a credit card. We hope to see you.  A jug of maple syrup is a ray of light in an otherwise gloomy world.
Full name of primary contact:
Anne Peterson
Handicap Accessible
NOT Accessible
Bathroom Facilities Available
NOT available